List of Best Ayurvedic Medicines for Stress Relief- We are homo sapiens and living without stress is nearly an impossible thing in this era. Every other day brings up the challenges that can cause insomnia and other health disorders. While the intensities rise, our brain faces an imbalance in the hormones that results in stress.
We at Pax Vedic Science bring you the choicest List of Best Ayurvedic Medicines for Stress Relief that have now become prevalent. The encounter of people with emotional imbalance is common and over-the-counter purchases for stress management are becoming popular.
Our lives have become the busiest which is provoking the symptoms of anxiety and stress in the people. Knowing the facet about increasing cases of cardiac asset and other heart release diseases along with hyperactivity is noticed with the development of stress and not managing it seriously.
Pax Vedic Science offers a wide range of Ayurvedic Medicines for stress release that are made using the best ingredients such as Brahmin, Aswagandha, kapikachu, jatamansi, etc
Our most conventional neuropsychic Ayurvedic drugs are mentioned in this List of Best Ayurvedic Medicines for Stress Relief.
List of Best Ayurvedic Medicines for Stress Relief
Pax Vedic Science is a renowned company that flores a wide and affordable range of ayurvedic products. These are beneficial in offering a splendid approach to the maintenance of the mental health of a person. 
The health experts of Pax Vedicx Science understand the concepts of people with protection against mental health as it is very common for the current generation to face the issue of stress.
Here we are presenting a List of Best Ayurvedic Medicines for Stress Relief
These are made using premium quality raw materials and thereby offer support to the person without generating side effects.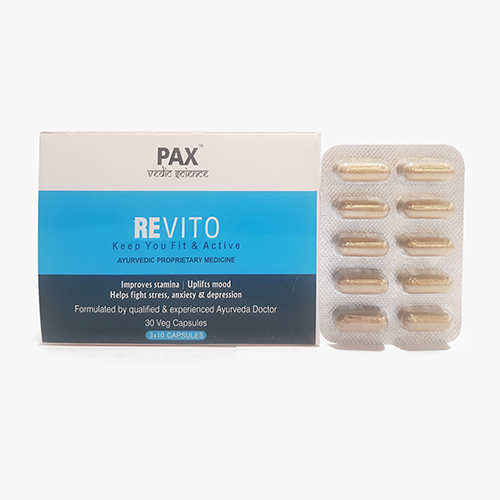 The herbal medicine by Pax Vedic Sceinec is on the List of best Ayurvedic Medicines for stress relief because of its premium benefits.
Depression and anxiety are common causes of stress. The use of this medicine under the surveillance of an Ayurvedic expert provides support to the person by uplifting the mood. It is manufactured with quality ingredients that have zero side effects. These help in balancing the hormonal imbalance which is again a cause of stress.
Ingredient used-
Akarkara – 50mg
Salam Panja – 50mg
Gokhru – 50mg
Satavari – 50mg
Safed Musli – 50mg
Kaunch Beej – 100mg
Ashwgandha – 100mg
Vidari Kand – 50mg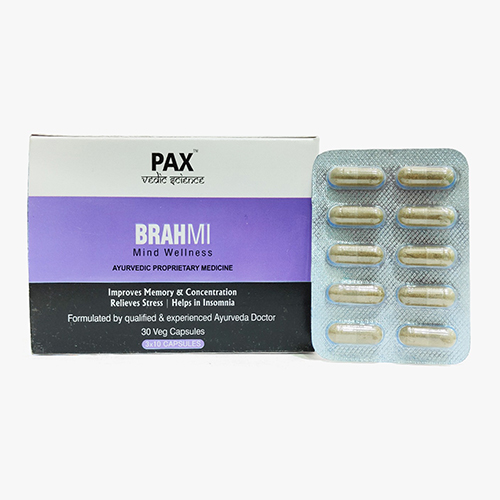 Brahmin is a mind wellness capsule. This is a natural herb that helps in the maintenance of memory. With stress comes memory loss. A person dealing with stress is required to introduce some symptoms that indicate memory loss such as forgetting the manes etc. 
This Brahmi Capsule in the List of best Ayurvedic Medicines for stress relief offers treatments against the management of mood swings which lead to instability in the mind if not treated well.
Ingredient used- Brahmi
Benefits of Pax Vedic Science Brahmi
Here are some benefits of using this ayurvedic medicine for stress release.
This helps in increasing the concentration of the mind thereby improving memory.
It manages the brain's functioning and offers stability.
It is best to improve mental fitness.
It works by enhancing cognitive abilities.
This prevents stress and manages the anxiety caused due to it.
Pax Vedic Science is knon to serves its effectoive raneg foi stress management tablets. It deals with offering ayurvedic products made using natural herbs.
One of its best-selling stress relief medicines is Pav Vedic Science Ashwagandha Capsules. This is on the List of Best Ayurvedic Medicines for Stress Relief due to its effective properties for managing mental health. 
Ingredients used-
Ashwagandha Root
Benefits of Pax Vedic Science Ashwagandha
Its elementary function is to support mental health.
This works by managing the stress-release hormones.
This ayurvedic herb is recommended for people facing excessive mood swings.
Ashwagandha's use also helps in managing the sleep issues that may be caused due to the overthinking process under stress.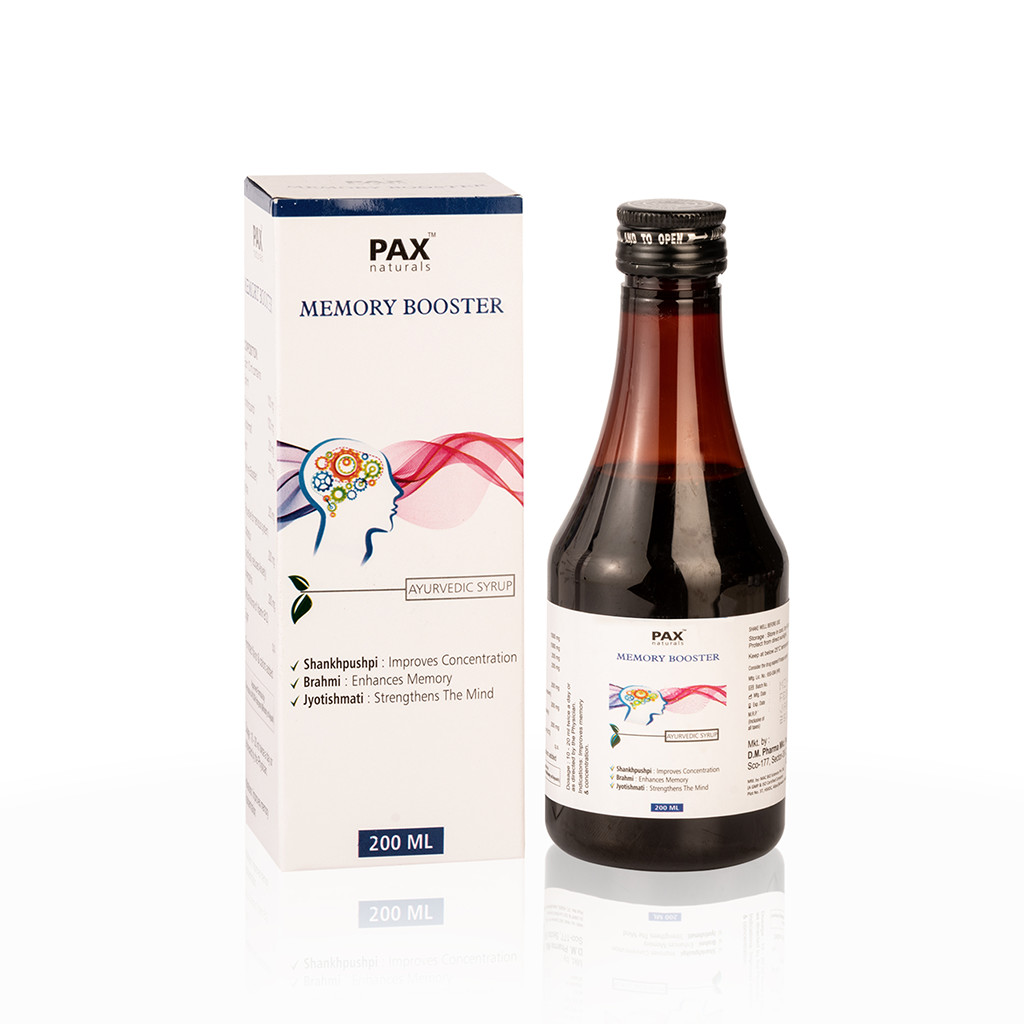 Memory is the first thing that is affected by the loss of the mind's stability. To maintain a healthy mind it is necessary to get rid of the stress and improve cognitive abilities. This can be done with the use of this naturally made Memory Booster Syrup by Pax  Vedic.
Grabbing a spot in the List of Best Ayurvedic Medicines for Stress Relief, it is one of the most recommended syrups by Ayurvedic professionals.
Ingredients used
Each 10 Ml Contains Agar 200 Mg + Vacha + Shankhpushpi 1000 Mg + Jyotishmahi 200 Mg + Brahmi 1000 Mg
Advantages
Its versatile advantages include,
This targets the depressed nerve of the brain which primarily causes stress. It decreases the pressure on it and thereby helps the person relax.
The natural composition used such as Bharmi is considered the best for the mind's development.
This improves cognitive abilities by offering an improvement in the brain's cells' functioning.
Its use acknowledges the electrical imbalance caused in the brain can thereby help in promoting its balance.
Conclusion
Unlike other pharmaceutical drugs, choosing ayurvedic medicine for stress management and anxiety relief is the best decision made. The List of Best Ayurvedic Medicines for Stress Relief mentioned in the blog by Pax Vedic Science are anti-drowsy and nonaddictive. These are free from side effects and help the person cope with arthritic symptoms of stress and anxiety. Kindly consult an Ayurvedic expert before consumption. We do not recommend it without the guidance from a doctor.