How to Choose Right Ayurvedic Company for PCD Franchise? – Over the past few years, Ayurvedic PCD franchise businesses in India have effectively carved out a niche for themselves. Whether it's offline or online, these ayurvedic franchise businesses have made their presence felt. There are numerous factors that contribute to their success. Reaching out to an Ayurvedic Company for PCD Franchise may be the best course of action for you if you wish to deal in ayurvedic products and want to expand your horizons. Continue reading this article to learn more about How to Choose Right Ayurvedic Company for PCD Franchise?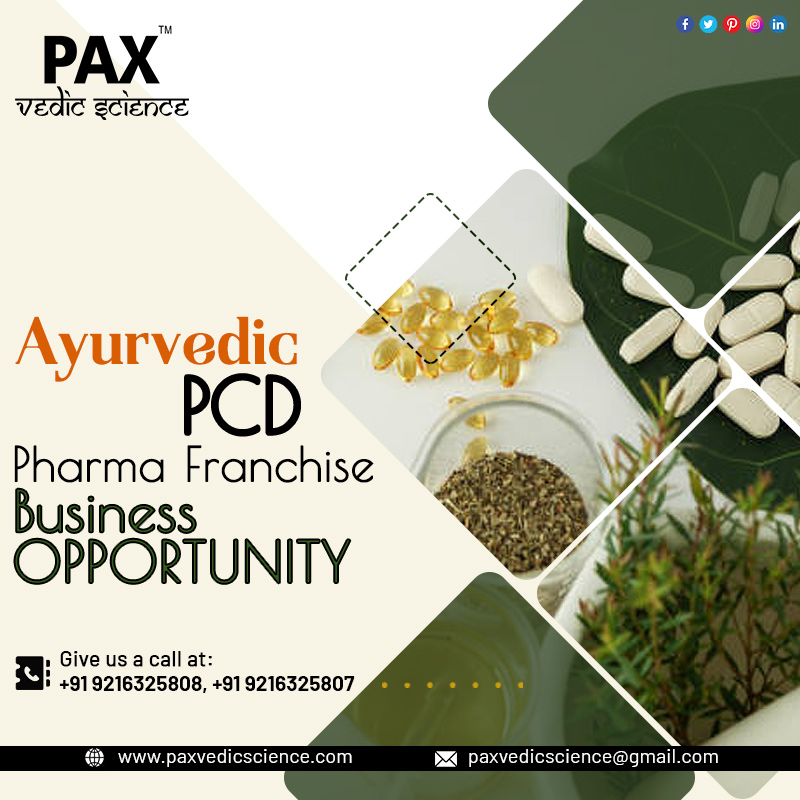 Choosing the top Ayurvedic PCD Franchise Company in India is extremely important because it determines your entire future. Making the right choice will support your market and income, but making the wrong choice may endanger your independence. If you want to operate as an Ayurvedic pharma franchise distributor for a long period in the market, you should pick the correct organization to partner with. But it can be challenging to foresee which company would be the greatest for your job and offer you the finest support. No need to worry because we are here to help you. We will provide you with our assistance in this article by offering you our advice on How to Choose Right Ayurvedic Company for PCD Franchise?
Tips to Choose Right Ayurvedic Company for PCD Franchise
Ayurveda, an age-old science, has gained popularity all over the world. New Ayurvedic businesses are entering the market as competition in the medical field rises daily. The emergence of numerous Ayurvedic Companies in the market makes it more challenging for all applicants to select the ideal firm to launch their Ayurvedic PCD Franchise. While some distributors quickly establish their presence, others, despite their best efforts, fail to get awareness and continue to exist. Therefore, you must partner with the best Ayurvedic Company if you want to be an Ayurvedic pharmaceutical franchise distributor for a long time. Here are the key factors to take into account while selecting right Ayurvedic Company for PCD Franchise:
Product Range: The main aspect affecting your company's investment is the product range. Find the most well-known brands on the market, and then begin investigating the available product lines. A large selection of products will improve your company's chances. Everybody should be able to find something they like among the variety of things offered.
Product Availability: To maintain a steady flow of revenue when your products are in high demand, you need a steady supply. For this reason, you should pick an Ayurvedic PCD Franchise Company with a solid track record in product sourcing. To prevent a supply/demand imbalance, confirm that the products can be ordered.
Product Expertise: An Ayurvedic PCD Pharma Franchise owner should be very knowledgeable about the products they market. They need to be knowledgeable about the components and their uses. They won't be able to provide clients with helpful suggestions successfully if they don't know how to use them. Always choose an ayurvedic medicine PCD Company that is knowledgeable about the products and can offer helpful assistance when necessary.
Proper certification: If you're looking to invest in an Ayurvedic PCD Franchise, be sure the manufacturers have GMP and WHO accreditation. These accreditations will guarantee a good product with no negative effects. Make sure they adhere to the most recent industry standards to prevent legal problems.
Minimum order quantity: There are a few things to think about before opening a business. Before you purchase a product in large quantities, one of the crucial variables to take into account is the minimum order quantity. You must determine if the minimum order quantity can be raised or lowered in response to market demands. Consider your financial resources as well as how much you can spend on the product.
Prior to engaging in commerce with any Ayurvedic PCD Company, be aware of these crucial factors. This will guarantee that your workplace procedures are not disrupted.
Why Choose Pax Vedic Science for Ayurvedic PCD Franchise in India 
Pax Vedic, an ISO-certified company is offering Ayurvedic PCD Franchise Opportunities to all interested parties or pharma professionals who are looking for a reputable and established company in the pharma sector. In accordance with the areas, those who are willing to work with Ayurvedic & Herbal medications and products would receive monopoly and administrative rights. It is easy to understand the sales structure and to work with Pax Vedic. The organization has a healthy turnover rate and welcomes a large number of new employees. Considering the annual growth report, it wouldn't be incorrect to state that Pax Vedic is the Best Ayurvedic PCD Franchise Company in India.
Since Pac Vedic has strong quality standards, associates will only receive high-grade medications that pass a quality test.
The organization complies with the company's standards and regulations and is ISO, WHO, and GMP certified.
Manufacturing of the products only happens in the Excise duty-free area.
Employees will receive bonuses once they reach the yearly goal.
In addition to this, the company's associates will receive a monthly promotion plan, presents for doctors, and other advantages that will aid in our partner's growth in sales.
Since change is the only constant, the organization continuously updates its product portfolio by introducing new products in the market.
Hopefully, the information in this article from the top Ayurvedic PCD franchise in India will give you some guidelines on choosing right Ayurvedic Company for PCD Franchise.