Pax Vedic Science PCD Pharma Franchise Company in Chandigarh, India
Pax Vedic Science is a high-ranking WHO and GMP Best Ayurvedic PCD Pharma franchise company in Chandigarh. Pax is a non-profit organization dedicated to the research and development of Vedic science. It works to treat infectious and anti-microbial, respiratory specialists, insect diabetics, and immunological diseases such as cardiovascular, gastrointestinal, analgesics, and haematinics. Pax Vedic science has been ruling all over India for more than a decade. It is considered the best PCD Ayurveda Company in India. It deals in depositing and selling pharma products all over India. Based on the research of this Vedic science, all the products are high-quality, work-driven, innovative, and very well-developed. The reason why we have become the Top Ayurvedic PCD Franchise company in Chandigarh
Pax Vedic Science is an enterprise of expert Pharma professional sources with remarkable healthcare industry knowledge. Our Products are carrying contemporary quality values. We strictly follow Industrial standards and guidelines to deliver the best to all our clients across India. We are having WHO and GMP-certified manufacturing plants. Our Product range is highly scalable and DCGI-approved in therapeutic segments with exceptional Bioequivalence studies, making us ahead of many brand leaders today.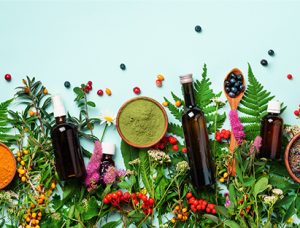 Best Ayurvedic PCD Pharma Company in Chandigarh 
Pax Vedic Science is a good effort of notable healthcare pharmacy sources. Our products keep the age of contemporary quality parity. We are firmly committed to the industry standards and guidelines to provide the best to all our clients in all areas of India. We have WHO and GMP-certified trees. The range of our products is highly scalable and approved in the medical department, including DCGI Exceptional Bioequivalence Study. Today we have become a leading Ayurvedic PCD Franchise Company in Chandigarh.
The source of our creation is ISO 9001: 2006 certified. Our GLP and GMP have helped with quality manufacturing practices and standards. We have arranged a large warehouse for storage. Pax Vedic Science provides a free sampling policy so that everyone can buy with confidence. Pax Vedic Science, a high-quality distributor in India, created a special attraction for the transaction of all our important products.
Notable Features of our Ayurvedic PCD Franchise Service :
Certification from ISO, GMP, and WHO
Broad Range of herbal formulations
A team of highly skilled and talented professional
An ethical and professional business approach
On-time Doorstep delivery
Enjoy shared monopoly rights
Ayurvedic PCD Franchise in Chandigarh
Pax Vedic science has developed in the Union Territory of Chandigarh. Therefore, the current business transactions of Pax Vedic Science are always of high quality, and everything is readily available. Due to the very good results of continuous research and development, Pax Vedic Science has become the most advanced and renowned Ayurvedic PCD Franchise in Chandigarh. We have occupied a high position in the local market by inventing and selling pharmaceutical products over time. Our fast-growing staff and named plants deliver the highest quality products to our customers and vendors. There are capsules, tablets, syrups, gels, oils, and ointments.
With our wide range of pharmaceutical products, we continue to strive to be the top Ayurvedic PCD Franchise company in Chandigarh. Due to our strong warehouses and plants from Chandigarh, we can supply freely all over India. It is always possible to deliver our products at the right time in the city and in the regions besides Chandigarh local areas like Manimajra, Burial, DLF Mullanpur, Industrial Area Phase I, Industrial Area Phase II, M.C.Dhanas, Madhya Marg, and Mohali. We can reach customers from all over India in less time through our franchisees and distributors.
Broad Range of Herbal Products for Ayurvedic PCD Franchise Opportunities 
Pax Vedic Science is dedicated to providing holistic healthcare solutions with its broad range of ayurvedic medicines. All the medicines are manufactured in a GMP-certified facility under the surveillance of quality control and quality assurance experts. Our herbal medicines cater to a diverse range of therapeutic segments such as cardiovascular, gastrointestinal, analgesics, haematinics, against infectives and anti-microbial, respiratory specialists, insect diabetics, and immunological. Our herbal product range is most suitable for  Ayurvedic PCD Franchise in Chandigarh. The range of herbal products included in our product portfolio is given below:
Best PCD Ayurveda franchise company in Punjab
The state of Punjab is an essential region of India for some of its features. It has a large population in rural areas and various cities and towns like Amritsar, Ludhiana, Jalandhar, Patiala, Adampur, and Ahmedgarh. Pax Vedic Science has already reached the nearest state locations, so it is difficult for us to claim ourselves as the best PCD Ayurveda franchise company in Punjab. We supply in different regions from syrup to oil and ointment in every corner of the state. Our franchise and distribution networks in the state are the same and unique in delivering products anywhere. We have announced that we will establish ourselves as the top PCD Ayurveda franchise company in Punjab in the coming years. The city has a very bright future for pharmaceutical products like Pax Vedic Science. The comparative standards of our products are worthy of taking higher terms. People of all walks of life in Punjab need to be promoted.
CONTACT DETAILS:
Name: Pax Vedic Sciences
Address: SCO-177, Top Floor, Sector 38-C, Chandigarh, 160036
Phone Number: +91 9216325808, +91 9216325807
Email: paxvedicscience@gmail.com