Ayurveda and Stress Management: Finding Inner Peace and Harmony – Years back when the medical industry was still flourishing, it was Ayurveda that offered relief from all the tough times to the people. It is not just the remedy provided by nature in terms of medicine but also there are several mental health areas too that it mandates while approaching the health care techniques.
Looking at the stress management techniques, it is mother nature's Ayurveda and Stress Management that has helped people Finding Inner Peace and Harmony.

How Ayurveda is Helpful in Stress Management?
With the utmost help of Ayurveda, we have attained maximum peace and reviewed our thoughts in the most optimistic manner. Looking and experiencing the views of Ayurveda, each person has a connection with the mind and body. And the best way to treat both is to optimize your ways and start adapting the areas which benefit your mind and the body too.
The approach of Ayurveda and Stress Management is very must simple and as it further helps in Finding Inner Peace and Harmony, one who regularly faces the issues of a mental breakdown all because of the active stress and the tension in mind should use the techniques of nature that are harmless and have long term effects too.
Including ayurveda and channelizing your lifestyle as per it is a  need of this current situation wherein each one faced some mental health issues.
The busy lifestyle is one of the main causes of it which can definitely be treated with just the simple strategies applied in your routine such as:
Balance Diet
Yoga
Breathing Exercise
Including Herbal medicines
 Find Inner Peace by Making Ayurveda a Lifestyle
Most of our body issues are only associated with a bad lifestyle that not just includes poor eating habits but also our routine that is followed on a daily basis. The resources state that we have made our bodies like a rock that has lost all its flexibility and the preserved food which we eat regularly also causes the problems.
Adapting the techniques of Ayurveda keeps our body healthy and along with this it also manages stress too.
Here are some techniques that are helpful in the context of Finding Inner Peace and Harmony:
Performing Yoga
Yoga is one of the best and brightest ways to make your mind healthy and lead a path toward successful thinking. It reduces stress, balances a healthy body posture, cure fatigue, and following the practice daily also releases tension. This is very much beneficial for the positivity around.
Understand you Body
Each person faces a different type of body issues, and well it is because each one has a different type of energy responses that are started as Vata, Pitta, and Kapha. All these three work in coordination with one another and if the imbalance is noted even in one, it leads to issues of stress, and anxiety that promotes many other issues for health.
A Balance Diet
Our food habits are extremely bad and on a daily basis in the need to save time, we pretend to eat with preserve food or the cheaper medium that is junk too. These food contain excessive amounts of preservatives along with the resources of cholesterol because of the presence of oil in them. Keep in mind if you are stuck to a healthy lifestyle and keep on generating following the concept of Ayurveda, you can truly notice some brilliantly positive changes.
Choose Pax Vedic For Ayurvedic Stress Management Medicines
Pax Vedic is one of the best companies that promote healthy living thereby offering people an astonishing product range made with special compositing and the top quality herbs that helps in the cure of many mental health issues. Below are our mentioned products which are necessary for use while causing trouble with stress.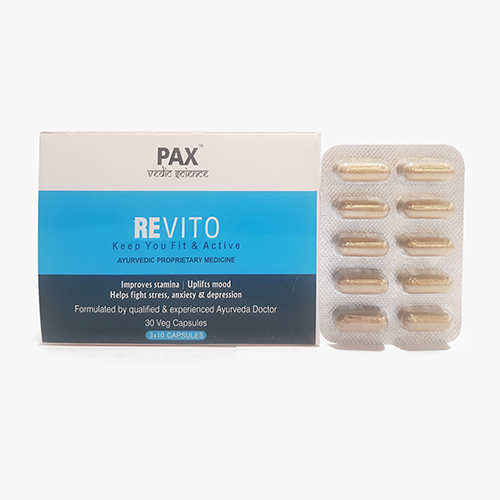 Composition- Akarkara-50mg, Ashwagandha-100mg, Gokhru-50mg, Kaunch Beej-100mg, Safed Musli
Indication- memory enhancement, brain function, the release of tension and stress.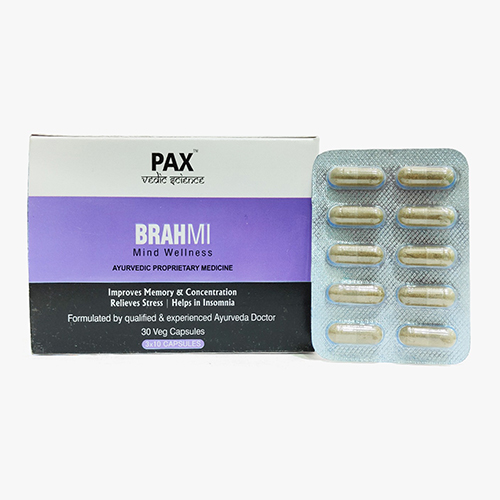 Composition- Bacopa Monnieri 500 MG
Indication- Healthy brain function, improves cognitive functioning, lifts up the mood.
Wrapping Up!
Adapting Ayurveda for Stress Management for Finding Inner Peace and Harmony will benefit you in many terma. This is a healthy way you can adopt many healthy benefits and notices meaningful changes in the body. It is appropriate to choose the methods of Ayurveda if you want to attain long-term benefits.